At Lake Street Diamond Company, we believe the relationships you create and build are priceless.  That is how we feel about our customers.  It has been an honor and pleasure to serve the greater Puget Sound community for over 33 years.  We believe in creating a shopping experience that is comfortable, without any high-pressure salespersons, only "educators" to help you find that exact piece of jewelry.  If you are looking for experts to repair or redesign your jewelry, give appraisals, or have your pieces cleaned and checked, we offer these services.  We take great pride in all that we do for you, our customer.  The sale is never placed above your satisfaction.
Jewelry Repair and Restoration
It doesn't matter if it is your piece of jewelry or a cherished piece from your grandmother that broke. When something that is close to your heart breaks, you want it repaired and restored to its original condition. Our experts at Lake Street Diamond Company in Kirkland can do just that. Just bring in your broken jewelry and we will review the needed repairs with you.
Watch Repair
When the familiar faint tick-tock is no longer coming from your wrist, you know that something is wrong. Hopefully, it is just a simple change of the battery and you will be telling time again.  But if it proves to be something more, we can handle that as well. Come by today to have us repair your watch with precision and care.
Jewelry Cleaning and Inspection
One of the best ways to keep your jewelry in good condition and to prevent any stone loss is to have it regularly cleaned and inspected. When you bring in your piece of jewelry, we will examine it for any loose prongs or other loose pieces. Then a thorough cleaning will be done. It is always fun to see the sparkle of a like-new piece again and again.
Appraisals
If you need an appraisal done for insurance or an upcoming sale, bring in your jewelry and our certified appraisers will provide a complete quantification and qualification of your jewelry item. The appraisal certificate includes a full description of your piece of jewelry: carat weight, clarity, color rating, cut quality, value of the metals, and workmanship, all adding up to a final replacement value.
New Appraisals – Insurance Replacements, Estate Planning & Evaluation: $80 per piece
Diamond or Gemstone Identification – ID Only: $30
Loose Diamond and Gemstone Documentation: $50
Multi piece discounts available on all services. Please contact us for detailed pricing.

Complimentary appraisals available for all items $2,000 or more made or purchased at Lake Street Diamond Company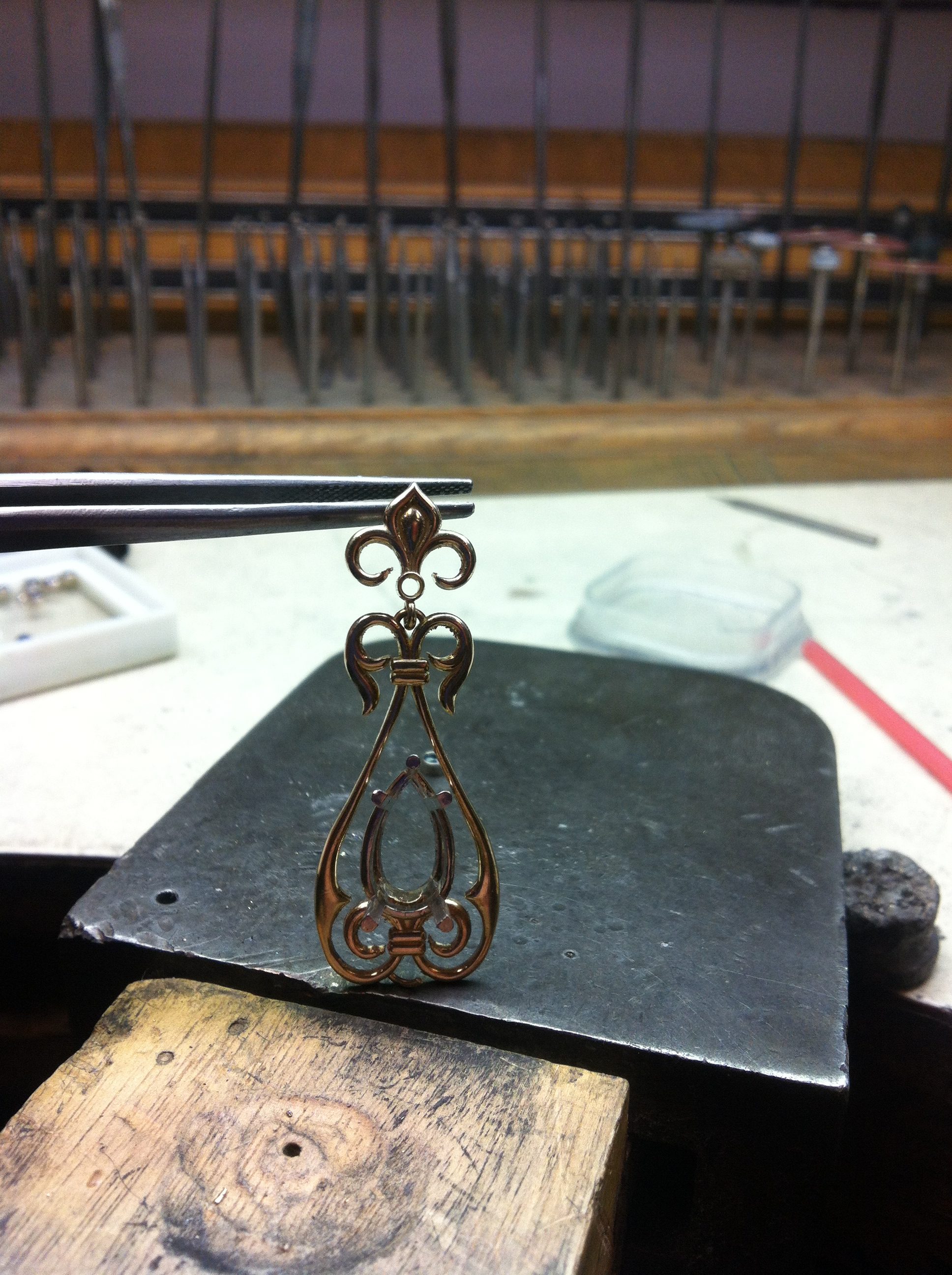 I was recommended to lake street by a friend and WOW was I delighted to get the chance to work with this WONDERFUL company!! The owners are amazing and took the best care of me. I needed my ring fixed and didn't know where to go to get fixed. It was all bent up, dirty, and overall in bad shape! I am beyond thankful and happy with the quality of work they did for me and in just a day!!! They totally fixed my ring and it's just as stunning now as it was when my husband asked me to marry him 13 years ago!! I highly recommend Lake street, their work is impeccable and their customer service is unparalleled! Look no further if you need a trusted family jeweler, THIS is it!