Engagement and Wedding Rings
Your engagement and wedding rings are an expression of your love, your relationship and your dreams. They bring two lives and histories together into a shared future.
Whether you've just discovered Lake Street Diamond or you're one of the customers we've had for generations, we offer the same level of care and interest while helping you find just the right rings that create memories from the moment they are presented, and reflect your timeless commitment.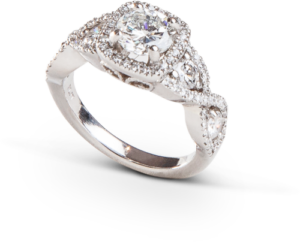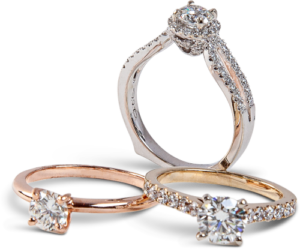 When thinking about a "traditional" engagement ring, you're probably picturing a 14K gold solitaire.
A "non-traditional" engagement ring design usually includes stones other than diamonds. Some options for a non-traditional band include:
Colored diamonds (pink, blue, chocolate or yellow)
Moissanite (also known as silicon carbide)
Precious gems (sapphires, rubies, or emeralds)
Semi-precious stones (aquamarine, blue zircon, tanzanite)
Available in 14K, 18K gold in yellow, white, rose or platinum
Custom Design with Heirloom Stones
Our favorite custom design stories begin when a couple brings in a family diamond they want to use in their new engagement ring. Our customer collaborations result in modern heirlooms that honor the heritage of the stone and your family memories.
Heritage stones and their settings are worn for years and eventually may become damaged (chipped edges or inclusions). Lake Street Diamond finds the best way to showcase the diamond and minimize any imperfections.
As Vince likes to say, "I know how to be nice to diamonds." The smiles on the faces of our customers are the best testament to the work that we do!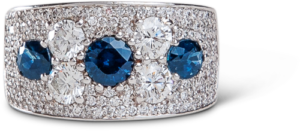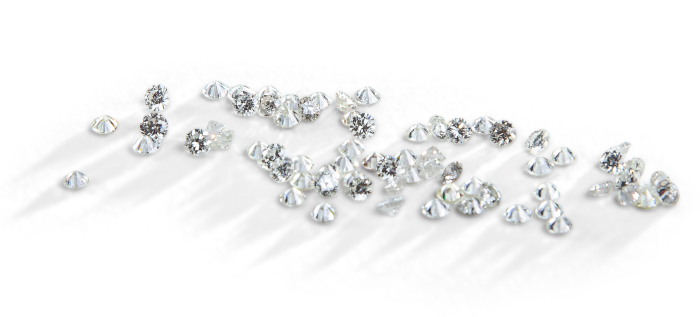 Stones draw the eye–they're the first thing most people notice about a ring.  Selecting the right stones is the key to making your design fit you perfectly.
Stone type, grade, size, provenance, sourcing and other factors all have to come together in a perfect match to your vision, design and budget.
We love stones.  We listen, we search, we suggest until we find exactly the right stones for you.
We invite you to read more about stone selection and return policy.  
A Stylish Engagement - Rings for Men
Some couples want a physical symbol of commitment for both partners during the engagement. For instance, in some parts of the world, engaged men wear a ring on their right hand, and once married, they move it to the left. Whatever your tradition, we have an extensive selection of stylish engagement & wedding rings for men that will honor that tradition.
We offer both classic and more modern rings through our partnership with Benchmark. Our
curated collection
is crafted with extraordinary care and available in popular metals like stainless steel, titanium, or tungsten. For men who enjoy showing some style, gemstone details add distinction and a luxe look to a man's engagement ring or wedding band.