Jewelry Repair and Appraisal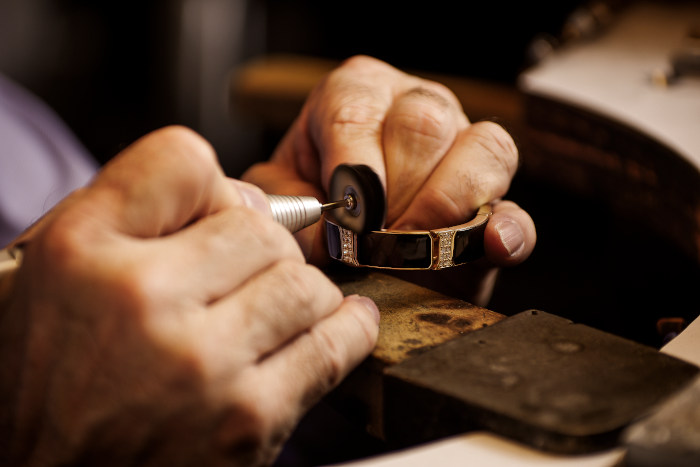 Jewelry Restoration, Repair, and Care
Well-loved jewelry is meant to be worn often. Sometimes this leads to a chipped stone or damaged setting. Are there broken pieces of jewelry stashed in your jewelry box forgotten and unworn?
We specialize in restoration and repairs of all types of jewelry: vintage to contemporary, fine and costume jewelry.  Our experienced stone cutter can recut even the most delicate stones to return your treasure to its former glory. We treat your jewelry with the care and respect it deserves.
We encourage our clients to bring their jewelry in for regular cleaning and inspection.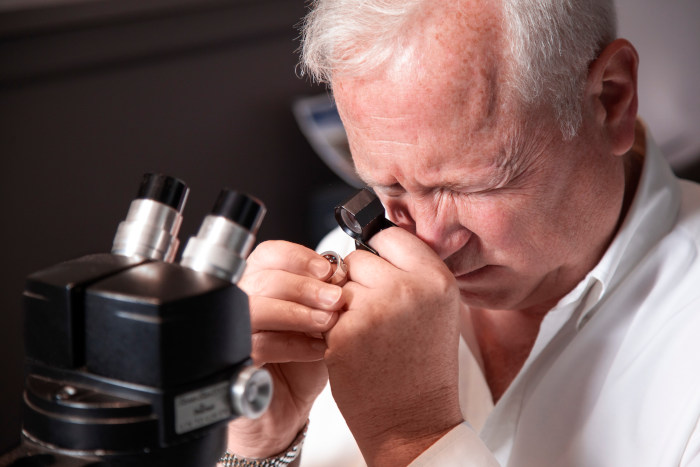 Appraisals (Independent GIA Certified)
From time to time, you may need a jewelry appraisal for insurance coverage or to certify the value of your investment.
Schedule an in-store appointment with our independent GIA certified gemologist, and you'll receive a detailed report—including pictures—for your records and the insurance company.
Every Lake Street Diamond purchase over $2500 receives a complimentary appraisal.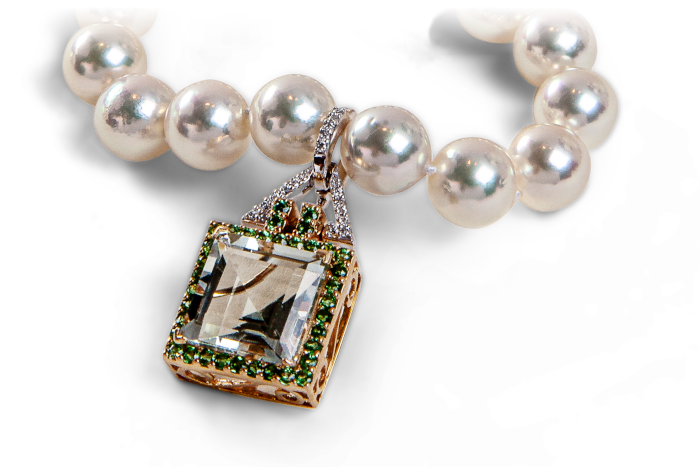 Restringing Pearls and Beads
There's an art to stringing pearls and beads—that's why we partnered with an expert.
Any type of restringing—from replacing an elastic cord in a bracelet to the old world practice of knotting between each pearl—will be done with the utmost care. Our customers are always happy with the results.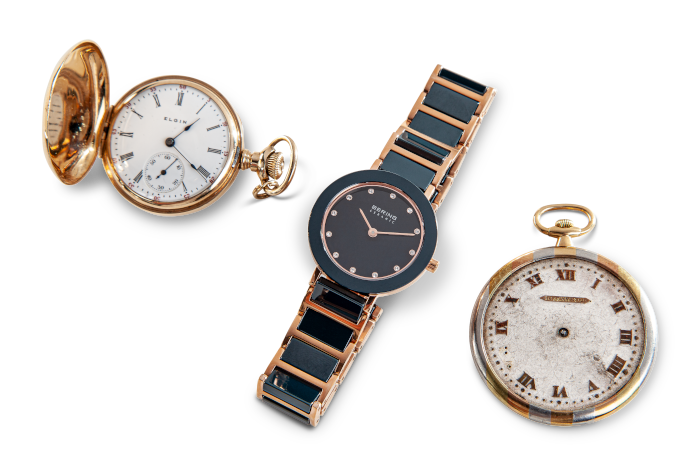 Watch Repair and Batteries
Watch batteries always seem to stop working at the worst times. Our bench jewelers can replace a dead battery or worn-out watch band while you wait.
Sometimes the problem is bigger than a battery. Just drop your watch off with us and our watchmaker partner will advise if your watch can be repaired locally or if it's best to let the manufacturer do the repair.

(Including cutting and faceting your stones)
Few things are more fun than helping find the perfect diamonds or gemstones for custom jewelry. Our diamantaires and lapidary partners are carefully vetted and among the most respected in our industry. We trust them to provide the kind of quality gemstones Lake Street Diamond is known for. We have the resources and experience to find unique jewels just right for you and your budget.
Diamonds
There's a spectrum for grading diamonds: shape, clarity, color, cut, and size. Other attributes that may be important to you include diamonds certified as conflict-free or lab-grown.
Precious Gems
Gemstones are defined as "precious" and "semi-precious." Precious gems are diamonds, rubies, sapphires, and emeralds. Semi-precious gems are everything else. Each stone and its color has specific properties and associated meanings like your birth month or zodiac sign.
Semi-precious Gems
Many semi-precious stones are rarer than precious ones. Semi-precious stones are formed from gemstones like aquamarine, citrine, peridot, opals, turquoise, and blue zircon. Choosing the right gemstone can be a little daunting, as there are so many beautiful ones to choose from. The good news is that you can't go wrong if you go with what "feels" right!
If you'd like to learn more about our Return Policy you can read about it here.