Lake Street Diamond Company is a leading maker of custom jewelry for women and men. We specialize in high-quality custom rings, as well as bracelets, earrings, pendants, and necklaces.
The best custom jewelry designs blossom from a relationship of understanding and trust. Thoughtful conversation and planning are the keys to our success. Our creative team takes the time to get to know you and works by your side throughout the process until your piece is 100% authentically you.
Since 1984, Lake Street Diamond has created some of the most exquisite custom jewelry pieces for engagements, weddings, anniversaries, birthdays, and other special occasions.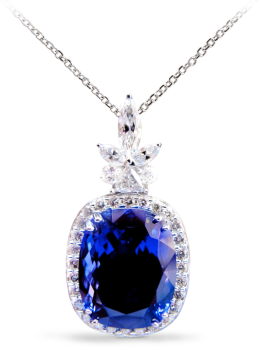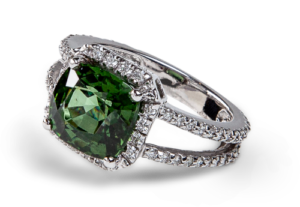 One day a customer dumped all of her family diamonds on our design desk and said, "Now, what are you going to do with these?" Vince heard what she said and understood that she meant "I really want to do something with this jewelry I don't wear, but I don't have a clue where to start!"
Don't know exactly what you want? No problem—We love working with clients to discover what will really wow them in a piece of jewelry.
Your custom jewelry experience starts with a discovery conversation. You will meet with Vince or Annä in our Design Center to chat about your ideas, uncover your sense of style, and discuss what shapes look good on you. Our designs are made to support everyday wear, so we'll talk about how you wear your jewelry to ensure that your jewelry fits you and your lifestyle.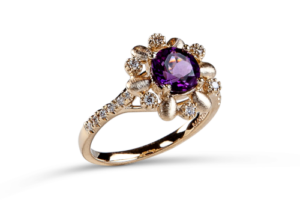 We're committed to finding the right stones for your custom jewelry based on the shape, quality, and budget. We help you find the colors you love, then we find the size and cut that matches your design. You can read more about selecting stones here.
Our custom jewelry design process is an artistic collaboration between your inspiration and our expertise.
As the vision of your new jewelry moves from conversation to conception, we'll stay in close communication—sharing sketches, selecting the right components, and keeping you aware of costs. During this phase, you'll see your design evolve until it's just right.
Together we'll create a piece of wearable art that will last through time.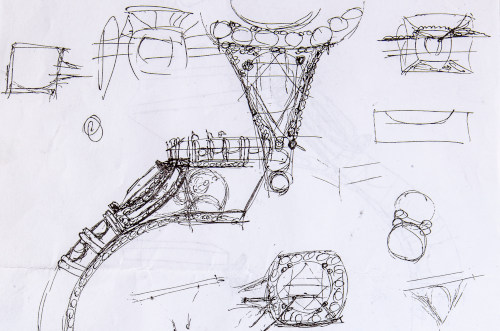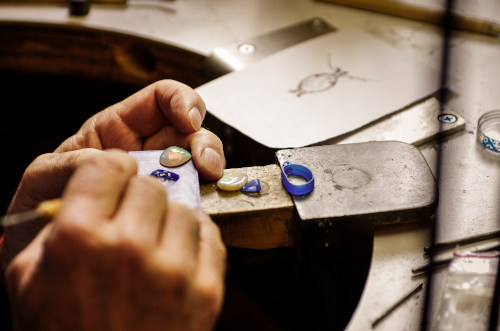 Upon approval of the sketches, our CAD designers make a 3-D image of your piece. Once that's approved, a wax or resin model of your design is created. This is the final stage where any changes or modifications can be made.
Once you approve the model, it's time to start casting. All casting, fabrication, stone setting, and finishing are done at our store.
Custom Design Process Deposits:
3-D/CAD images: $300 deposit that is applied to the cost of the final project.
If you don't proceed with the project, this deposit is non-refundable.
Wax/Resin final stage: 50% deposit of the final price is made at the time of approval.
Delivery of completed piece: The remaining balance is paid.